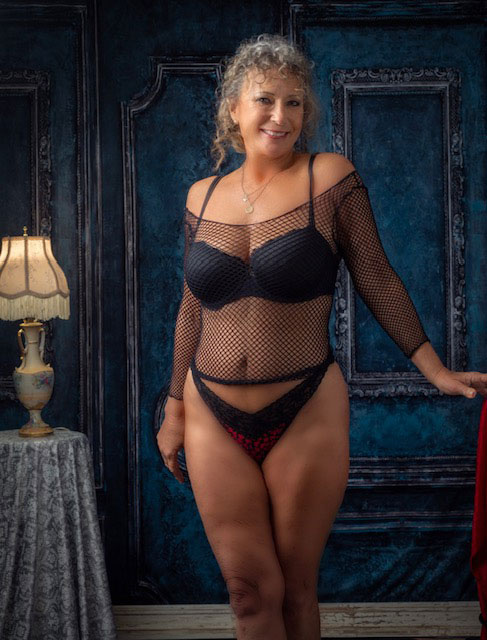 COME AS YOU ARE… LEAVE AS YOU WOULD LIKE TO BE…
As a Tantra Teacher, Sensual Masseuse, CMT (Certified Massage Therapist) and Advanced Bodywork Practitioner in Santa Rosa, CA, (50 Miles north of San Francisco, Northbay) I bring to you an exclusive combination of skills to transform your world.
My invitation is for you is to enter a world of elegance and bliss. My invitation is for those who want to experience expansion in mind, body and spirit and to feel full consciousness and presence. Welcome to the land of enchantment where pure bliss awaits you in a soothing atmosphere that will engulf your senses. Relax and breathe into my magical, loving, healing and very capable hands, allow yourself the luxury of full transformation.
I am beautiful, mature woman, As an international speaker and teacher as a " World Class Healer, I bring to you many nurturing and sensual talents in the healing arena. I am a Nutritional Therapist as well as a Counselling Therapist and trained as a teacher in Tantra, (The Art of Sensual Ecstasy) as well as a CMT, a natural intuitive healer, educated in many modalities of healing touch, my expertise allows for your pleasure. (intuitive energy healing, deep tissue, Swedish, acupressure, ( I use sound healing, tuning forks and Tibetan bowls) breathwork, lomi lomi, cranial sacral work, nutritional therapy, therapeutic counselling and more) am very intuitive in my work as an energy healer and breath worker allowing you to have the most complete and ecstatic experience possible.
I am sensual and feminine, tender and yielding, yet dynamic and powerful. I have a curvacious, toned body that is sensual and inviting and a beautiful face with soft translucent green eyes, a true treat for your senses and soul. You will find my energy captivating and a delight. I live a very healthy lifestyle which allows for my complete attention to be on your desires… Are you Adventurous? I await you in the beautiful wine country where time falls away.
Location: Santa Rosa, Northbay (San Francisco), California
Hours: Monday thru Sunday 8am to 5pm
707-483-9848
info@cassandrafbsm.com
PHOTOS OF CASSANDRA
Donations:
30 minutes – 160$
60 minutes – 200$
90 minutes – 300$
See u soon in my very safe environment.
Captivating woman, unlike any session I have ever encountered
This review is so long overdue. As others have stated, this woman is true to herself and her beliefs of how Tantra can positively affect your being. I was curious after seeing her ads in the past and thought, here is another FBSM practitioner that will leave me unfulfilled. But to be perfectly honest her looks and body got the better of me and I just had to see her in the flesh, so to speak. After her reply to my inbox I decided to cast my fate to the wind.
Cassandra started with the breathing exercise and telling me to relax. Then after climbing onto the table it really got me apprehensive with the tuning forks and gongs, but all the while she reminded me in her sexy voice to relax and breathe. Somehow she knew when I was tensing up, even when I didn't realize it and had me calm down and relax. Long story short, after about 30 minutes, I was hooked. I am a naturally tense person but at that moment,I didn't have a care in the world. To be upfront, there isn't a lot of massaging in the strictest sense, but there is touch and very sensual touch at that.
The end of the session was unlike any I have had prior. She offered me a choice of how I wished things to conclude and boy did it. My whole body just tingled before, during and after my finish. I remember laying there and telling her, this is crazy my body is just tingling. She smiled that gorgeous smile of hers and told me to lay there and enjoy it, which I did.
Cassandra is a beautiful woman and, although I have not returned, it is only because of my schedule.
Sweet, sexual healer with a killer body!
People toss around the term "life altering" a lot these days, but after seeing Cassandra I can honestly say that I have a whole new outlook on physical touch. The sexiest woman I've ever met, with a sweet disposition and a body that oozes sex appeal.
Easy appointment set-up via text. She has a central, safe location with discreet parking. Our session didn't feel rushed and once you walk into her world its pure pleasure, and all about you. We undressed and she explained her breathing and body philosophies first, touching me sweetly and making me feel comfortable. She shared some primo advice that I can take with me into all my relationships. She was sensual, confident and kind. I laid down on the table and she started my massage. Her technique was excellent, one of the best back massages I've had. She incorporates vibrations and bowls and sound into her therapy that included my back, arms, perineum, buttocks, legs and feet. The entire time she rubbed herself across me, making sexy amazing sounds with her breathing. Spa music was playing, and every one of my senses was tingling.
Then the flip – and oh boy that when the real fun starts! She hopped up on the table and touched me with every inch of her amazing, sexy body. Her soft hands compliment her buttery skin. Her sexy groans went with her undulating movements. Follow a few rules she has about respectful touch, and you will experience a body to body connection that you will always remember. When our session was done, my legs felt like jelly, my brain was like a lit sparkler, and my heart was filled with kittens and puppies. I have never felt so 'spent' in my life. Don't try to do anything after your session. Just find a quiet place to sit and curse yourself for waiting so long to see Cassandra. I will be back for sure.
FBSM with a unique presentation
Arrived, met with a warm greeting. I have seen her before, so we didn't spend as much time with the intro of her breathing techniques. Got comfortable and made myself at home on the table. The background music is soothing. Cassandra has a different way of offering a FBSM than anyone else I've seen before. I enjoy it very much. Her beautiful mature body is a marvel to see as she applies her craft. The ending was very happy! Hit the shower before leaving and am eagerly awaiting the chance to see her again!
World class FBSM, not to be missed
I have visited Cassandra 4 times now. Very easy to setup appointments. Very discrete parking. Shower available before and after. She has done an amazing job of setting the scene, very comfortable and clean.
Excelent massage consistently, off the charts with her sensual side. I go along with her program and have never been anything but totally satisfied.
Cassandra is a rare gem!
Cassandra is a jewel
Cassandra is easily one of the most beautiful women I have ever laid eyes on. I called and left her a message and she returned my call shortly, gave me a rundown of her nude massage and rates and gave me the address of her easy to find studio. I arrived she offered her shower if I should need it. I got naked as did she and I got on the table where she proceeded to give me the most relaxing and sensual massage I've ever had. I won't go into details on services rendered however I will say I could keep her for myself. Cassandra is a jewel do yourselves a favor guys and give her a visit.
Session agreement:
This is not an offer of illegal activity and no fees will be accepted for them. Legal Notice: With reference to CA Penal Code Section 847 (B) and CALJIC No 1642 the services discussed herein do not in anyway include or relate to either 1) engagement in any lewd act for money or other consideration or 2) Solicitation, offer or agreement in any lewd act for money or other consideration. Thank You.